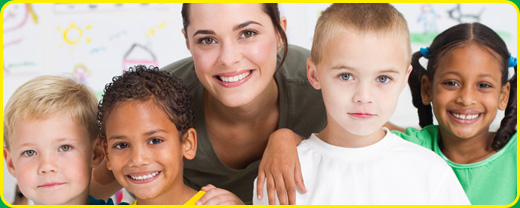 At Prairie Child Care, our students are exposed to knowledge, skills and interactions that develop a lifelong love for learning. Our mission is to provide smart and innovative educational programs, that offer South Suburban families access to exceptional child care. We invite you to learn more about our preschool, after school child care program, and summer camp below.
Preschool
Our full day year-round preschool program, provides Prairie's youngest students the skills necessary to become engaged learners. Prairie's creative and academic approach to learning offers preschool students the opportunity to acquire knowledge, in a creative and fun manner.
At Prairie, a preschool student is exposed to language, science, math, local and global culture. Social and emotional development is fostered through exposure to dramatic and creative learning, through play.
After School Child Care Program
After school programs have long neglected the opportunity, to meaningfully impact the academic success of their students. Prairie provides meaningful after school programming to our students, by following an education enrichment model.
To support our focus on academics the Prairie after school program offers exciting enrichment activities, to create a well rounded environment, where students learn, play, and grow with Prairie.
Summer Camp
Prairie offers a summer camp program for children ages five through twelve. Summer camp begins after your child's school year ends and continues into August. The Program offers full day care from 7:00 a.m. to 6:30 p.m.
The Prairie summer camp program provides fun and engaging opportunities for your child to enjoy summer. Field trips to Chicago museums, swimming, social gatherings, sports and crafts are all staples of the Prairie summer experience.
Beyond offering opportunities to get out and about over the course of the summer, the Prairie summer camp program provides academic enrichment as well. To foster your child's continued academic development during the summer months, educational activities play an important role in our summer camp's curriculum.